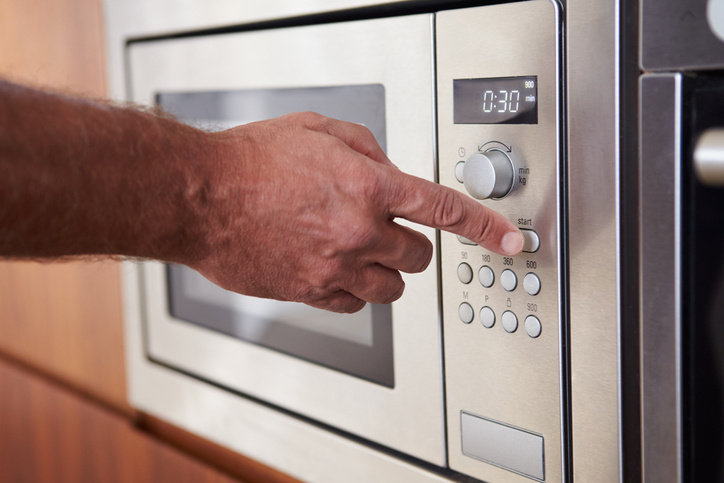 After a long day, preheating an oven and preparing a whole meal from scratch might be the last thing that you want to do. Microwaves allow you to defrost and reheat leftovers easily, without having to worry about roasting or frying a thing.
However, some food items and other materials are incompatible with microwaves and could even be a fire hazard. To avoid damage and mess in the kitchen, there are certain things that you should never try to heat in this appliance. Read on to find out what not to microwave:
Is it OK to put paper in the microwave?
Paper is highly flammable; therefore it is generally not a good idea to put paper in the microwave. Paper can release toxic fumes and if it gets hot enough, it will set on fire. Food wrapped in paper should be removed from its packaging before being microwaved to avoid damaging your kitchen and putting yourself in danger.
However, this rule does not apply to kitchen roll or parchment paper. If it's convenient for you to put food wrapped in kitchen roll in the microwave, consider buying microwave-proof kitchen roll in your next shop.
Can you put tin foil in the microwave?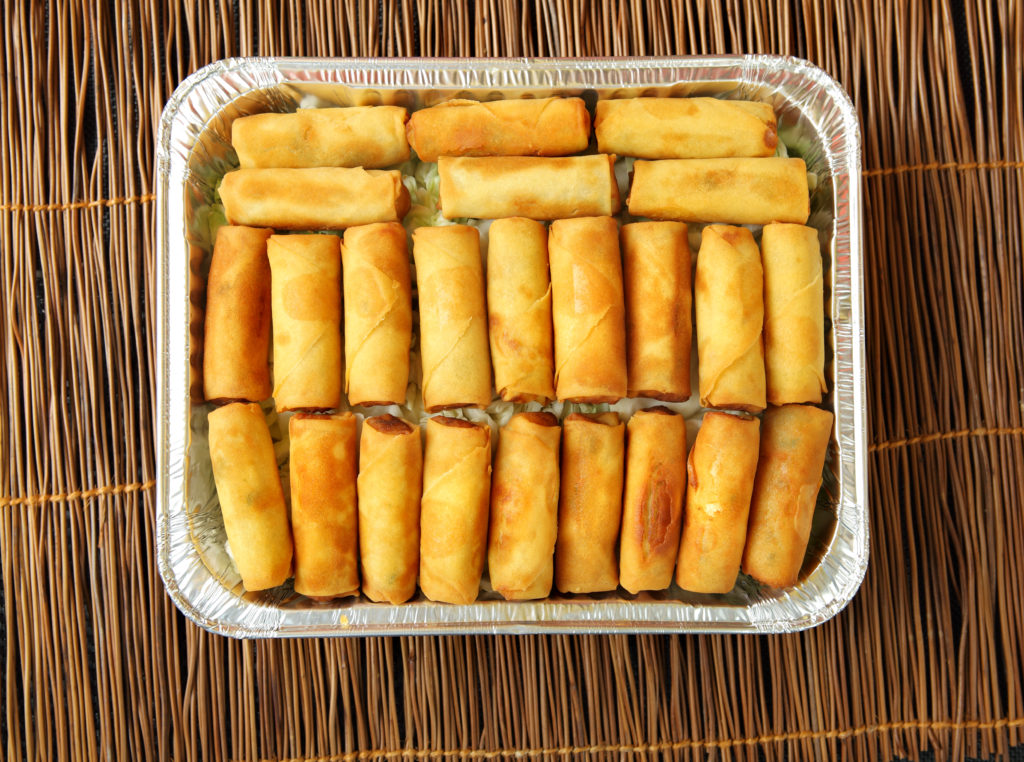 Metal foil is a great way to cover up food and keep it fresh. Often, takeaways are packaged in tin packets, but although these are ideal for putting straight in the oven, it's crucial that you do not put metal in the microwave – it poses a fire risk. Microwaves are designed to prevent electrical arcing, but when metal objects are placed inside of a microwave they can disturb the balance and cause arcing which can then  lead to sparks. These sparks can damage the microwave itself and can be extremely dangerous because of the high voltages that microwaves operate at.
Along with this, other types of metals will have similar effects, so be sure to double check that no cutlery has been left in bowls or on plates before the microwave is used. Finding microwave safe plastic containers or using a ceramic dish or plate instead of metal packaging will solve this issue for you.
Plates with metal trim
Metal trim can be found on a lot of crockery, as it brings a sophisticated touch and can even add a splash of colour. However, like tin foil or metal takeaway trays, the metallic finish on your plates and bowls make them a fire hazard when put in the microwave.
The metal will react to the heat and cause danger in the kitchen, possibly breaking your microwave or causing a fire. If something on one of these plates needs to be heated, it is a good idea to transfer it to another dish first, to avoid disaster.
Can you microwave plastic containers?
Plastic containers are a great way to hold food, although depending on the type of plastic, may or may not be microwaveable. Some plastics will melt in the microwave, releasing chemicals that will ruin your food and can pose serious health risks. Other plastics will be marked as 'microwaveable' on the underside, so your food can be heated whilst in the container.
To be safe, if you need to heat something that comes in a plastic container that isn't marked as either 'microwaveable' or 'non-microwaveable', it is best to remove it from the packaging first and place it onto a microwave-safe dish before putting it into your appliance.
Can you run a microwave with nothing in it?
Just as putting the wrong things in the microwave is an issue, not putting items in can be just as bad.
Never run an empty microwave, as this can cause the microwave to 'self-destruct' as the waves produced will be absorbed back into the machine. This can mean that you end up looking into microwave repairs, or in extreme cases, finding a replacement.
What food items aren't microwave safe?
Grapes
While you may be curious about how the taste of a grape changes when heated, microwaving them is not a good way to go about this! Grapes can ignite when heated and create glowing plasma gas that can not only give you a fright but make quite a mess in your machine.
Eggs in shells
Your microwave may seem like a shortcut to getting the perfect boiled egg, but in reality it will create a mess. Microwaving eggs in their shells can cause the internal temperature to rise and then explode, leaving you with a sticky yellow mess to clean up. If you fancy eggs for breakfast, crack the egg into a microwaveable container first.
If you need any other top tips on how to keep your kitchen in working order, contact us online or call 0800 0546 326 as we can assist with any queries related to your appliance.