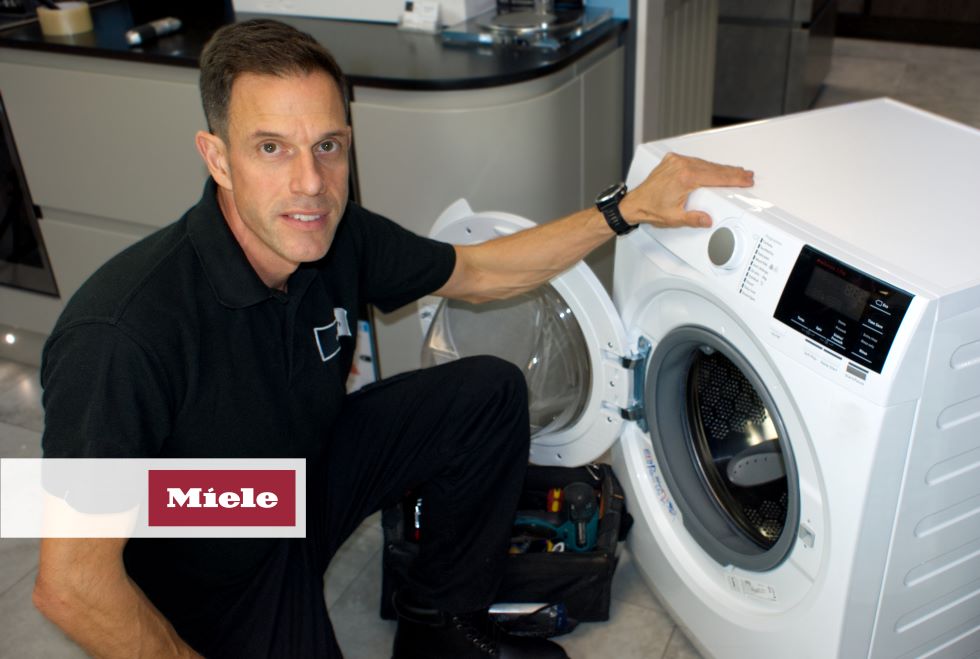 Miele Appliance Repairs
Fast, reliable service
Largest UK coverage
Fully equipped vans & engineers
One-off labour charge
Call our team on 0800 0546 326
Your Miele Appliance Repair
Miele appliances are luxurious in every sense- from their extremely high quality build, to the thorough testing they go through at their factories, to their renowned levels of reliability. Did you know the average lifetime of a Miele washing machine is 20 years?
Our relationship with Miele stretches back a very long time and we repair hundreds of appliances on their appliances each week. The direct contact we have allows us to source parts extremely quickly at prices lower than most!
This means not only do you get your appliance repaired by someone who knows what they're doing, but at great value too.
Whether you need your washing machine, dishwasher, oven, or another Miele appliance repaired, call us today to find out more about our repair service or book a visit online today.
---
---
The History of Miele
Originally founded to manufacture cream separators in Herzebrock, a farmers son and engineer Carl Miele and salesman Renhard Zinkann started Miele back in 1899.
Miele have always been considered a luxury domestic appliance brand around the world thanks to their high quality products and attention to detail. "Immer Besser" or "Forever Better" has been their motto from the very beginning and it's easy to see it's just as relevant today as it was on the very first day.
Each and every product goes through extensive testing and their washing machines have an average lifespan of approximately 20 years!
The company has 8 production plants in Germany in addition to Austria, the Czech Republic, Romania and China with the main headquarters based in Gutersloh, Germany.
Common Miele Faults
Whilst faults with appliances can vary we often find some common faults within certain groups of appliances.
For example on washing machines you may experience a lack of water going into the machine if it has triggered the anti-flood system, designed to prevent it from flooding your kitchen.
Miele ovens can sometimes lose the ability to generate any heat. This is easily repaired by replacing the heating element.
With fridge freezers you may find one section not cooling as effectively. Whilst this can be down to several causes, we often find a thermostat problem.
---
Why Choose Glotech?
Glotech make the repair of your Miele appliance easy, from start to end. Here are some reasons why you should choose us today:
Same day or next day call outs for Miele appliance repairs
One off labour charge for your Miele appliance repair, with any parts needed on top
Over 80% first time fix rate and 99% of same day and next day Miele appliance appointments met.
We have over a decade of experience repairing Miele appliances
We use the latest Miele software to ensure your machine is running on the most up-to-date version.
We cover the whole of the UK- this means we can get someone out to your Miele appliance quick!