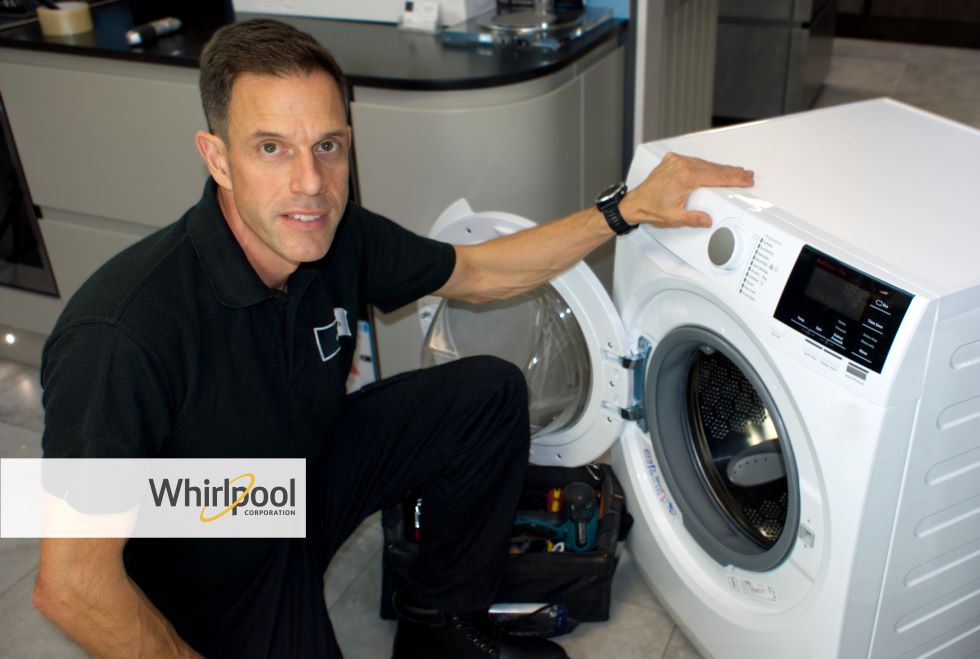 Whirlpool Appliance Repairs
Fast, reliable service
Largest UK coverage
Fully equipped vans & engineers
One-off labour charge
Call our team on 0800 0546 326
Your Whirlpool Appliance Repair
Whirlpool appliances have been around for over 100 years and we are Whirlpool specialists.
We have over 40+ years of experience in repairing their appliances and our close relationship with them means we have access to the latest updates as and when they come out, so our engineers are always aware of the latest information.
Once our Whirlpool repair and Whirlpool service engineers have repaired your appliance you will automatically receive our six month guarantee. This applies to both the labour and any fitted parts so you're covered should the same fault re-occur.
Repairing your appliance is of utmost importance which is why we offer same day and next day appointments. Our engineers are able to come out to you both mornings and afternoons and can avoid school runs etc. if needed.
If your Whirlpool appliance is giving you problems contact us today on 0800 0546 326 or book online and let us get it back up and running.
---
---
The History of Whirlpool
Whirlpool's beginning was based on the business failure of one family. In 1908, Lou Upton invested all his savings to venture into manufacturing household equipment. When the company failed to materialise he was offered the opportunity to select something of value from the failed venture as a return on his initial investment. Upton chose the patents on a hand washing machine which he thought he could develop into something more.
In 1911, Upton along with his uncle Emory and brother Fred formed the Upton Machine Company.
From their humble beginning over 100 years ago they have gone on to become one of the world's leading manufacturers of home appliances, selling in more than 170 countries.
We are best placed to repair your Whirlpool appliance, whether it be a:
Common Faults With Whirlpool
Fan oven elements are one of the most common parts that need replacing in an oven, and Whirlpool ovens are no different.
Whirlpool washing machines sometimes suffer from the drum not turning and this can be the result of a damaged polyvee drive belt which may need replacing.
If your Whirlpool fridge freezer is leaking from the water dispenser then you may need a new water tank or tube which may have a hole in it.
---
Why Choose Glotech?
Glotech make the repair of your Whirlpool appliance easy, from start to end. Here are some reasons why you should choose us today:
Same day or next day call outs for Whirlpool appliance repairs
One off labour charge for your Whirlpool appliance repair, with any parts needed on top
Reliable Whirlpool Repairs
Over 80% first time fix rate and 99% of same day and next day Whirlpool appliance appointments met.
We have over a decade of experience repairing Whirlpool appliances
Latest Whirlpool Software
We use the latest Whirlpool software to ensure your machine is running on the most up-to-date version.
We cover the whole of the UK- this means we can get someone out to your Whirlpool appliance quick!