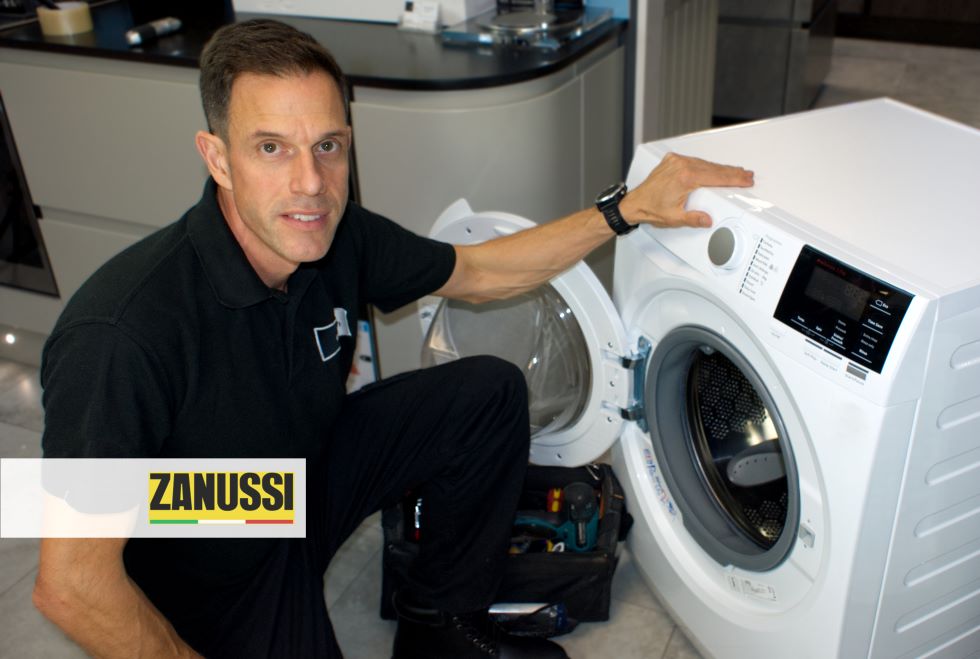 Zanussi Appliance Repairs
Fast, reliable service
Largest UK coverage
Fully equipped vans & engineers
One-off labour charge
Call our team on 0800 0546 326
Your Zanussi Appliance Repair
Zanussi are a trusted brand in the UK and we are proud to be a specialist in Zanussi repairs.
We repair hundreds of Zanussi appliances each week and our Zanussi repair engineers are brand-specific trained so you always get the best suited engineer for your repair.
Our vans and warehouses are always replenished with common Zanussi parts so we do everything we can to fix your machine on our first visit!
Once your Zanussi service and repair has been carried out you will automatically receive our six month guarantee so should the same fault occur again you won't have to pay another one-off labour charge or for any replacement parts we fitted.
Our repair process is quick and easy and we can come out to you the same/next day and offer morning or afternoon appointment slots.
For a quick repair on your appliance call us today on 0800 0546 326 or book online.
---
---
The History of Zanussi
The Zanussi Company began business by making stoves and wood-burning ovens as a small workshop in 1916 by founder Antonio Zanussi.
Zanussi produced its first washing machines in 1958 and in 1959 followed that up with the production of their first "supermarket" fridge.
Over the next decade through acquisitions of other companies Zanussi advanced to leadership of the Italian household appliance industry with a 25% market share, and a 10% of the European market.
Zanussi is still considered a leading manufacturer of household appliances and has a strong following.
We are best placed to repair your Zanussi appliance, whether it be a:
Common Zanussi Faults
We find a lot of Zanussi washing machines suffer from not heating up the water causing an unsatisfactory cleaning quality. This is easily rectified by replacing the heating element.
If you have a Zanussi fridge freezer which is leaking, one of the most common causes is a blocked drain hole.
Tumble dryers are great when they dry clothes. If your Zanussi tumble dryer is not drying your clothes enough, or at all, then again the most common cause is a faulty heating element.
---
Why Choose Glotech?
Glotech make the repair of your Zanussi appliance easy, from start to end. Here are some reasons why you should choose us today:
Same day or next day call outs for Zanussi appliance repairs
One off labour charge for your Zanussi appliance repair, with any parts needed on top
Over 80% first time fix rate and 99% of same day and next day Zanussi appliance appointments met.
We have over a decade of experience repairing Zanussi appliances
We use the latest Zanussi software to ensure your machine is running on the most up-to-date version.
We cover the whole of the UK- this means we can get someone out to your Zanussi appliance quick!