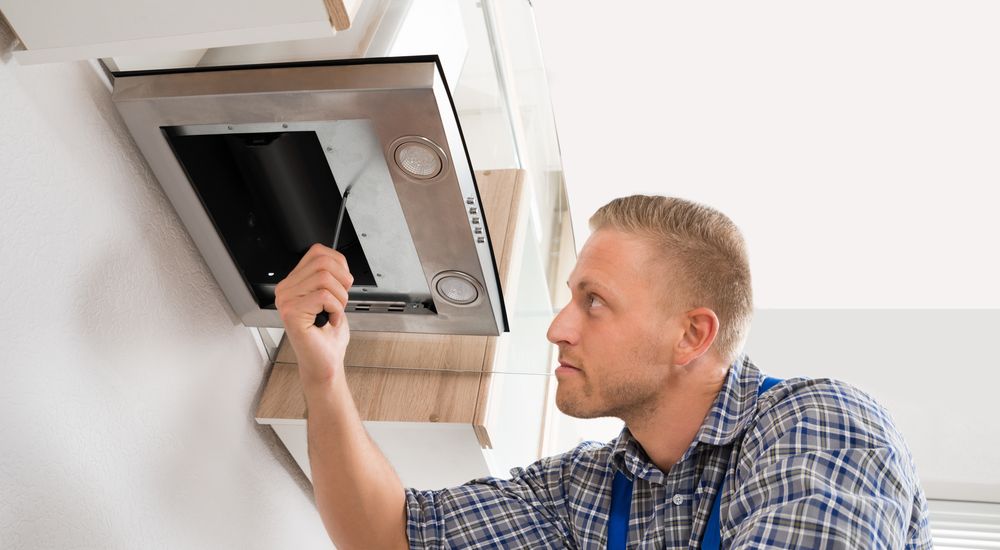 Cooker Hood Repairs
Fast, reliable service
Largest UK coverage
Fully equipped vans & engineers
One-off labour charge
Call our team on 0800 0546 326
Cooker Hood Repair Service In London & Nationwide
We offer cooker hood (extractor hood) repairs in London, and nationwide!
Cooker hoods, or extractor hoods as sometimes commonly referred to, are quite possibly one of the simplest domestic appliances. They are made up of only a handful of parts however that doesn't prevent them from breaking down, or from needing a cooker hood repair.
We repair all domestic appliances, including cooker hood repairs in London, and the rest of the country, and have been for over 40+ years and work on behalf of many of the world's leading manufacturers.
Our engineers are fully trained on cooker hoods and many of them are brand-specific trained so you can rest assured in the knowledge that your cooker hood will be repaired by someone with years of experience.
---
---
Parts In A Cooker Hood
Cooker hoods are made up of a small number of parts. More upmarket hoods may have additional parts to offer extra functionality, however they all have the following as standard:
Motor

This draws the odour in and depending on the type of cooker hood you have, will either expel the odour outside your property or back into the room

Control Switch

This controls the speed of your motor

Lamp

This is the bulb designed to help emit light to make cooking easier to see

Lamp assembly

The bulb is held in the assembly and acts as the connection to the cooker hood