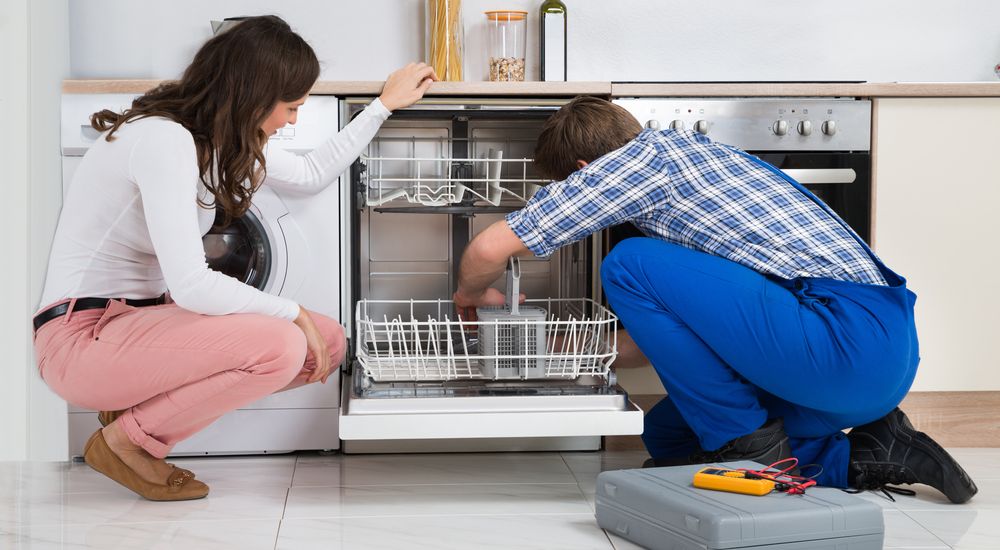 Dishwasher Repairs
Fast, reliable service
Largest UK coverage
Fully equipped vans & engineers
One-off labour charge
Call our team on 0800 0546 326
Dishwasher Repair Service In London & Nationwide
We offer dishwasher repairs in London and the rest of the country. We are really good at repairing dishwashers, that's why we're one of the UK's leading domestic appliance repair companies.
Over our 40+ years of repairing faulty dishwashers we have built up an extensive amount of experience and knowledge and are now approved by many of the leading manufacturers who trust us to carry out repairs to their machines on their behalf.
Whether you have a dishwasher which isn't draining, isn't completing it's cycle, or something else, our knowledge and close and direct relationship with manufacturers means we are best placed to get your appliance back up and running quick!
Our repair engineers are on the road ready to attend to your machine fast. We can come out to you the next day on most occasions, even the same day sometimes, and carry common spare parts to increase every chance of getting your dishwasher fixed during our first visit; whether it's a dishwasher repair in London or somewhere else in the country.
If your dishwasher needs repairing don't wait any longer. Call us today on 0800 0546 326, or book online, and let us get it back up and running for you.
---
---
The History of Dishwashers
Did you know the first reliable dishwasher, which was handpowered, was invented in 1887 by Josephine Cochrane with help from George Butters?
It was unveiled in 1893 and was reportedly invented because her servants were chipping her fine china.
It wasn't until 1924 when William Howard Livens invented the first dishwasher, in England may we add, which was small enough and suitable for domestic use. Many of his designs are still seen in dishwashers today such as a front door for loading, and a rotating sprayer.
It was during the postwar boom of the 1950's that dishwashers started to become successful after they were marketed with standardised sizes and shapes to fit underneath the kitchen countertop.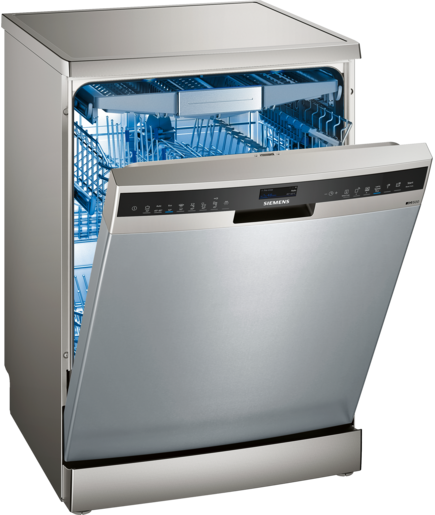 ---
How Dishwashers Work
Here's a great video which demonstrates exactly how a dishwasher works and the different stages of a typical cycle:
Repair Your Dishwasher Yourself
There are times when you may be able to repair your dishwasher yourself at home without the need for a repair engineer. Here's some articles we thought you might find helpful:
Your dishwasher may have a fault which you are not able to fix yourself. If this happens you will need to seek the services of a professional dishwasher repair engineer. Please be careful who you choose to repair your appliance. You might find our article on
being careful about who repairs your appliances
useful.
---
The Dishwasher Repair Process
We make the process of repairing your faulty dishwasher really easy!
Repair triage
Your repair has already started back in our offices with our repair engineers triaging your dishwasher fault(s) to see if there are any spare parts we can take with us in case they are needed.
Repair Engineer's visit
Our friendly repair service engineer will attend to your faulty dishwasher to repair it. If any spare parts are required then they will advise you of this (occasionally we may need to order the part(s) and return to install them).
Complete
Your dishwasher has been repaired and is back up and running. As standard, you've also qualified for our six months guarantee for the same fault and any parts fitted..