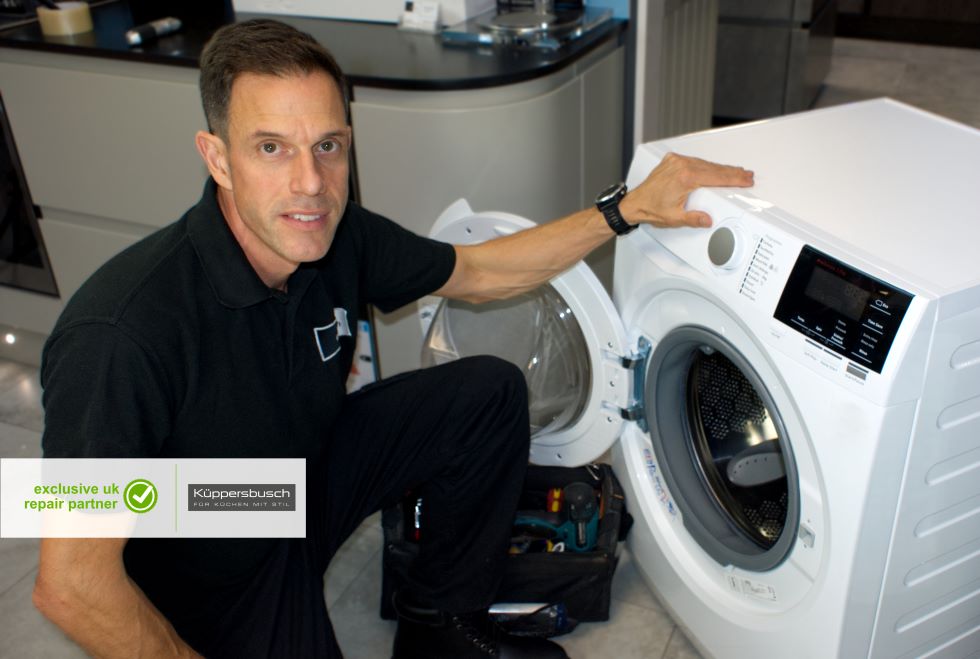 Kuppersbusch Appliance Repairs
Fast, reliable service
Largest UK coverage
Fully equipped vans & engineers
One-off labour charge
Call our team on 0800 0546 326
Your Kuppersbusch Appliance Repair
We are the only official service and repair agent for Kuppersbusch for the UK and Ireland.
Our extremely close partnership with Kuppersbusch means that there is no one better placed to repair your appliance.
Our engineers are Kuppersbusch trained and we repair the full complement of product range including; ovens, dishwashers and hobs.
Book your repair today or call our friendly office if your appliance is within the manufacturer's warranty.
---
---
The History of Kuppersbusch
Friedrich Kuppersbusch founded the World's first stove factory "F. Kuppersbusch & Sohne" in 1875, in the Gelsenkirchen district of Schalke.
In 1999 Kuppersbusch merged with the Teka Group.
Kuppersbusch was accepted into the circle of "Major German Brands" by the German Design Council in 2016.
Common Kuppersbusch Appliance Faults
Our extremely close working relationship with Kuppersbusch gives us the advantage of knowing what the common faults are with some of their appliances. Whilst there are no specific Kuppersbusch related faults, here are some general ones which apply:
Dishwashers may suffer from blocked drain pumps (common across all brands). Ensure heavily soiled items are rinsed under the tap before putting into the appliance.
Ovens may suffer from not generating heat. This could be due to faulty heating elements- again, a common fault across all brands.
Official Service Agent for Kuppersbusch
Many companies will offer you repair services for your Kuppersbusch appliance, however none can offer the level of service that we can.
We are the only official repair and service agent for Kuppersbusch in the UK and Ireland.
Our engineers are trained by Kuppersbusch themselves and we have unparalleled access to technical information and spare parts.
---
Why Choose Glotech?
Glotech make the repair of your Kuppersbusch appliance easy, from start to end. Here are some reasons why you should choose us today:
Same day or next day call outs for Kuppersbusch appliance repairs
One off labour charge for your Kuppersbusch appliance repair, with any parts needed on top
Reliable Kuppersbusch Repairs
Over 80% first time fix rate and 99% of same day and next day Kuppersbusch appliance appointments met.
We have over a decade of experience repairing Kuppersbusch appliances
Latest Kuppersbusch Software
We use the latest Kuppersbusch software to ensure your machine is running on the most up-to-date version.
We cover the whole of the UK- this means we can get someone out to your Kuppersbusch appliance quick!