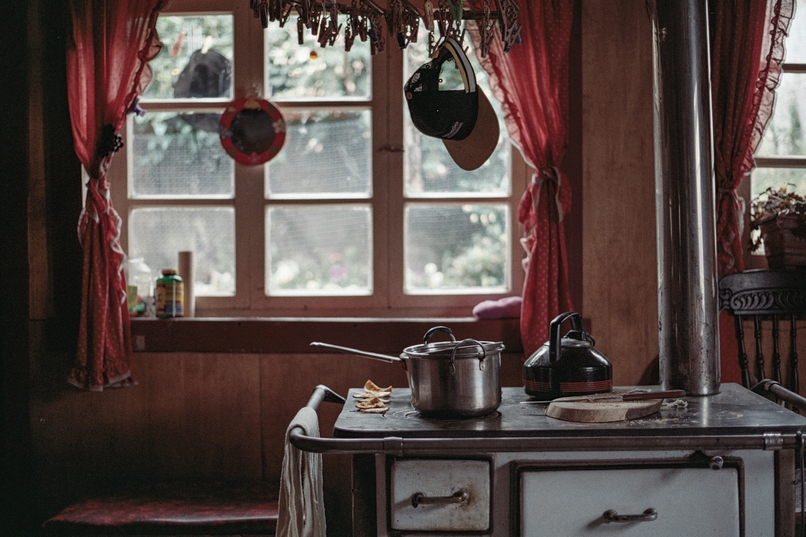 Your cooker is an essential part of day-to-day life, as it enables you to feed yourself or your family night after night.
Therefore, it is a great idea to keep this appliance clean and well maintained, to reduce the risk of any problems arising and keep your stomach happy!
However, this does not have to mean that you need to dedicate time to rigorous cleaning each day. While we may all know how to clean a cooker, this doesn't make it any more enjoyable.
There are steps that you can take when preparing your dinner that will help to minimise the mess you make, and keep your cooker sparkling without too much effort.
If you're looking to cut down on your cleaning time but want to maintain the appearance of a beautiful kitchen,  read on for our handy guide on how to do this.
Prevent splashes or spillages
Just as you can use roasting bags when you are cooking meat and fish to reduce dirt in your oven, you should place the lids over your pots and pans when you're cooking.
This is a great way to reduce the splatters that can occur when boiling or frying foods. This will minimise the chance of harmful bacteria forming on your cooker and ensure that no liquids get burnt on the surface, which can be one of the most difficult parts of cooker cleaning.
Keep an eye on the foods that you are cooking to avoid them boiling over when unattended, as this can leave unsightly splodges which may need the attention of a scouring pad.
Using the correct amount of oil at the right temperature will also prevent spitting out of the pan when you are frying food.
Dislodge grease
To cut down on scrubbing time, and get your cooker shining, place a bowl of hot water on the bottom shelf and turn the oven onto the highest setting for 20-30 mins.
Let the oven cool down fully and then wipe it down with a damp cloth.
Don't overfill dishes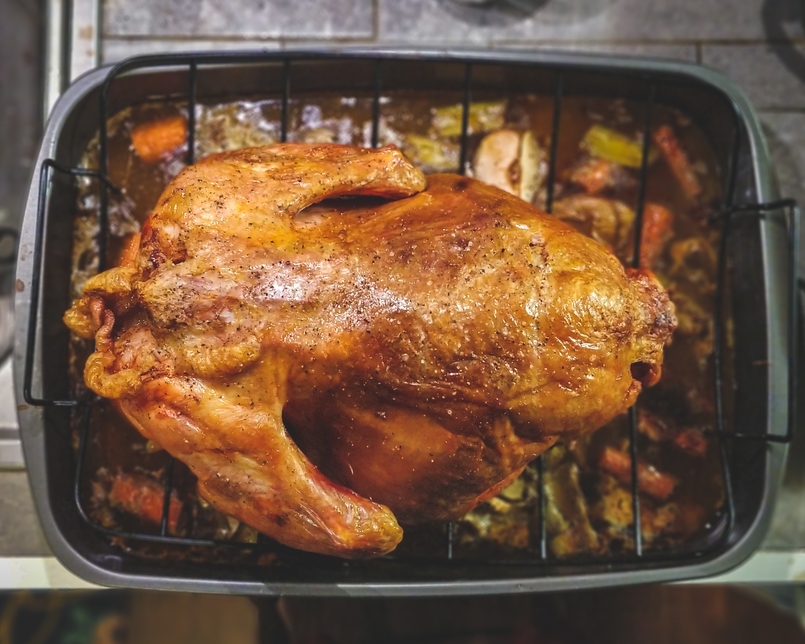 Overfilling dishes, even slightly, can increase the chance of making a mess and increase the time you need to spend cleaning up.
Follow directions on how much water to use when cooking foods such as pasta or rice, or use a bigger pan when making large portions to prevent dishes from boiling over.
Avoiding putting too much food on a baking tray can prevent you from spilling any over the sides when lifting it out of your oven, which over time, can create an unhygienic cooking environment.
Catch any fallen food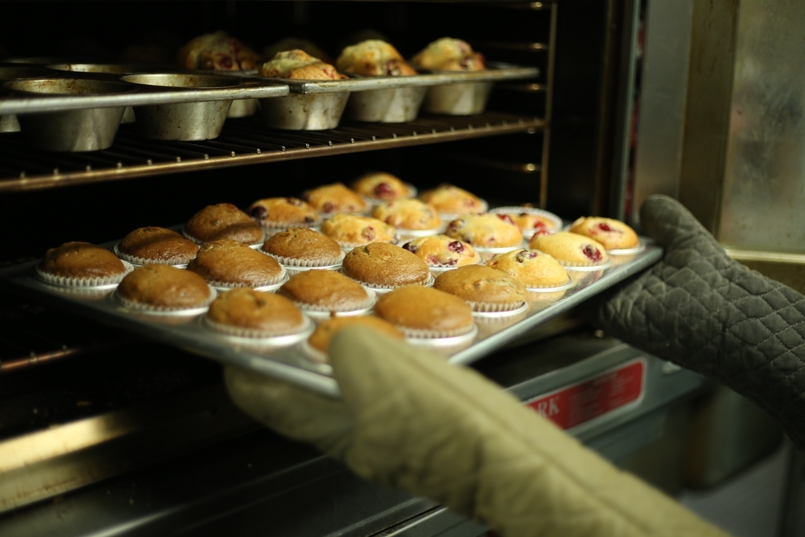 Placing foil at the bottom of your oven can help to catch droppages and make cleaning after making a meal easy, as you will simply have to remove the foil and replace it with a clean sheet!
It also reduces the risk of food being burnt and stuck onto the bottom of your oven, which makes cleaning your cooker easier.
Clean pans
Ensuring that your pans are cleaned after every use will not only mean that your kitchen is a more hygienic place, but that nothing is burnt onto your cooker from the bottom of your pan.
Using lower temperatures, and remembering to keep an eye on your pans when in use will also avoid burning the bottom of your pots, which can cause issues for both them and your cooker!
Dirty cookers that are coated in grease or food pieces can quickly become a fire hazard, putting yourself and others in danger.
If your oven or cooker gets too dirty, it can begin to cause issues inside your appliance as the oven will need to work harder to function, causing elements to malfunction and decreasing its lifespan. This may require a repair technician to fix.
As well as this, if dirt gets into the jets of a gas oven it can begin to produce erratic flames and work less efficiently. This can sometimes be cleaned yourself, or if the dirt is lodged extremely firmly it may require the attention of a cooker repairs expert, to avoid the burner holes becoming enlarged.
For more information on your cooker, or any other appliance you may be having trouble with, feel free to give Glotech a call on 0800 0546 326 or get in touch with our friendly team online.