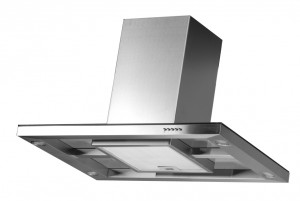 Cooker hoods are designed to eliminate smell when cooking and are arguably the simplest of domestic appliances however that doesn't mean things don't go wrong with them.
Cooker hoods are made up of the following parts:
Motor– this draws the odour into the hood to expel it (either externally or internally)
Lamp holders– this houses the bulb
Bulbs– pretty self explanatory
PCB or control switch– the controls the motor and its various speeds
High-end cooker hoods may have additional parts in them to control extra features such as remote controls however they all have the above.
What can go wrong and what should I do?
Poor extraction of air
This normally only happens for cooker hoods which expel odour back into the kitchen (not outside the property). More often than not, it happens because the filers are clogged or blocked. Simply remove the flap and change the filters over.
Lights not working
The first thing to check is if the bulb has gone so changed it for a new one. If that hasn't fixed the problem then it can sometimes be as a result of over-using the bulb (leaving it on all the time which it's not designed for) which causes the plastic holders to wear out.
If your cooker hood is giving you trouble and you need a repair, contact us on 0800 0546 326 or book your repair online.