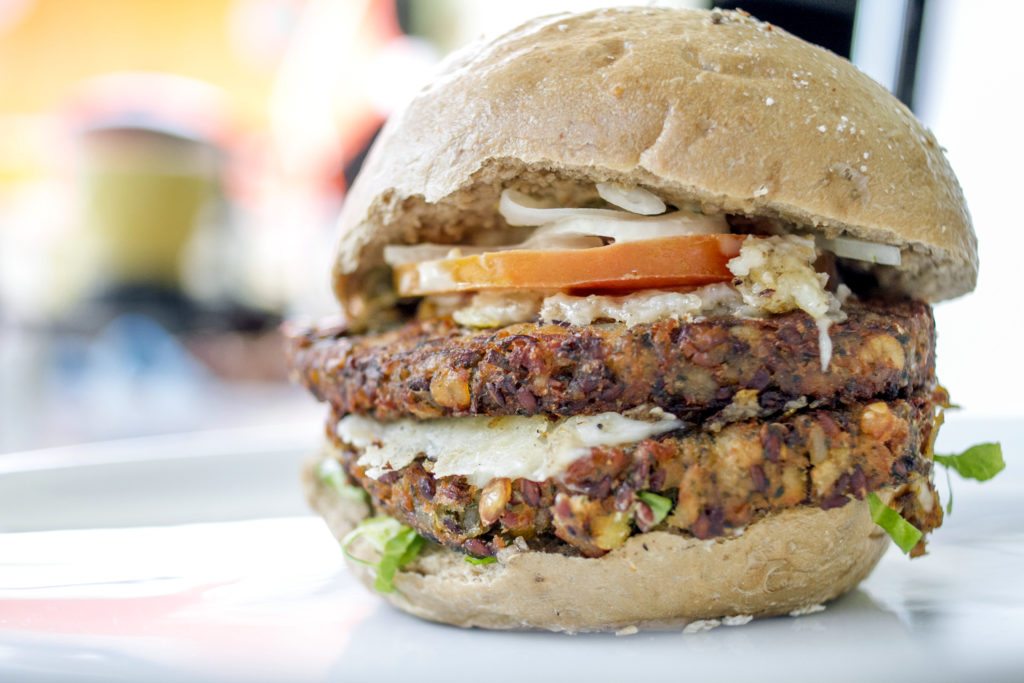 It's that time of year again where the barbecue comes out and the Pimms gets poured. We thought we'd share with you this delicious melt in the middle Mexican themed recipe so you can make these tasty summer burgers to share with your family and friends!
Ingredients
½ large red onion
600g mixed beans
4 spring onions
1 beaten egg
2 chopped garlic cloves
½ tin of sweetcorn
dash of chilli powder
cajun spice to taste
1 grated carrot
60g breadcrumbs
¼ cup of flour
salt and pepper to taste
150g Mexican cheddar
Step 1
Dice your red onion, spring onion and garlic cloves and mix with your chilli powder, cajun spice and salt/pepper to taste. Heat a small amount of olive oil in your frying pan and once temperature is reached, stir in your mixture. Sauté the onion mixture until soft and then take off the heat.
Step 2
Drain your mixed beans and sweetcorn then pour into a mixing bowl and add your cooked mixture. Mash all the ingredients together and leave for 5 minutes to chill.
Step 3
Blend your flour, egg, breadcrumbs and grated carrot in with the mixture. If your mixture is too dry you can add a teaspoon of olive oil, if too soft you can add more flour to reach the correct texture.
Step 3 – The twist
Using your hands separate the bean burger mixture into four and roughly shape into patties, place the patties on to a tray and to one side. You can now take out your Mexican cheddar and chop into 4 small cubes that you can place into the centre of each of your patties. Try and mould the patties over the cheese so it is completely covered.
Step 4
To cook your patties you can either grill, fry or barbecue. To cook in the frying pan, heat up the pan with a small amount of oil and add your patties cooking for roughly 5 minutes on each side or until the outsides are slightly browned. Grilling takes around 12 minutes, turning the patties half way through the cooking time.
Step 5
Serve up your patties on toasted buns with salsa, guacamole, mayonnaise and salad to taste and enjoy this melt in the middle treat!